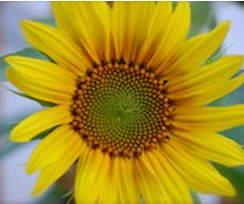 Living simple
January 2,2014
The idea of a simple lifestyle may appear to many of us as if we are asked to take zing out of our lives, and live it drab and depressed by curbing all our desires. If we were to just keep it simple, we would have never tried cherries on the top of plain vanilla! 'Living simple' should not mean limiting the scope of creativity, passion, innovation, technological advancement or making things better. Then what is 'Simple Living' and how and why do we need to simplify our lives? *
A Simple approach that makes you happy "without" also
. We may not realize how fulfilling can our each day be "with what we have." All of us desire for better and better with only
one underlying objective- happiness!
But we do not realize how distant we start getting from "happiness" itself falling short in any of our expectations. We forget that we can very well be, "without those expectations". *
De-clutter, Dissociate, Discover and re-orient around your true personality
. Not every person you meet is your friend. Not every relationship is to tug. Not every trend is your style. Not every thought is worth that heed. Just de-clutter to feel lighter, simpler, and easier!
Discover the real you!
*
Being Frugal and identifying the difference between "need" and "want."
That extra pair of shoes, that new dress, the fancy dinners, the luxury vacations…
you don't really "need" them
. If you start aligning your lifestyle aping just what others do, you might be just ignoring your reality! You may not be able to fulfill your "needs" of tomorrow if you go on fulfilling your "wants" today. *
Minimize your dependency on external influences to be happy or sad
. Some of may like you in the checkers; some may just find it weird. So how can you impress anyone through your new acquisition? Buying an expensive gift or being compelling to have one's attention is just your
emotional extreme
. Why depend on someone else for your happiness when it resides within you! *
Be a responsible consumer taking care of self as well as your environmental health
. Rapid modernization adds objects of speed, convenience and comfort almost everyday. But do we get our responsible act together before we consume anything or everything out of the window, or just waste our natural resources for our luxury! We should think of repercussions on our own and our planet's health. *
Adopt a conscious and unpretentious down-to-earth lifestyle
. A well-informed, educated, worldly wise and well-to-do person if choose to live a simple lifestyle, can set examples for many others to
limit materialism, consumerism and thus adversities in our lives, and our planet
. Welcome to the world which would just simplify your goals, de-clutter your thoughts, relax you, recreate you, excite you and still allow you to have deep pockets.
Author:Dr. Anju Dave